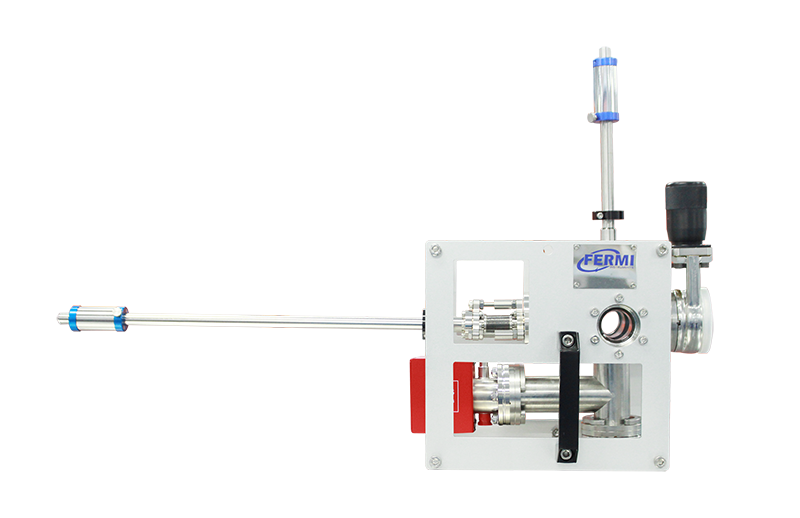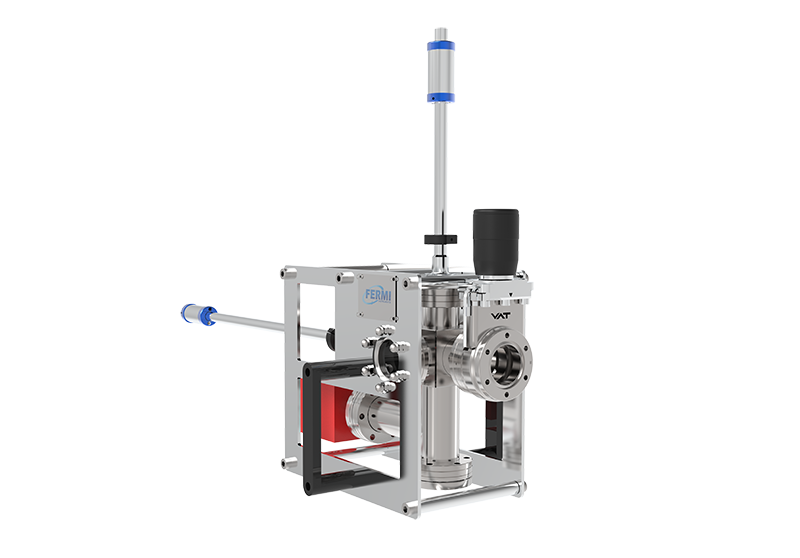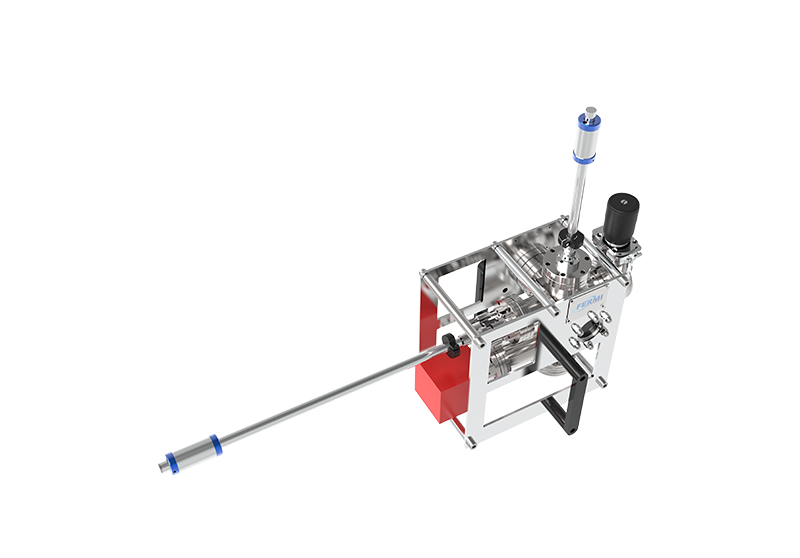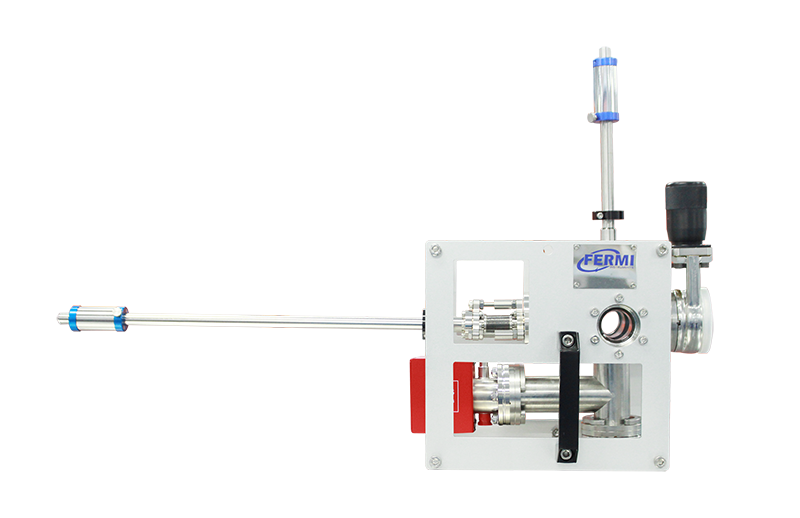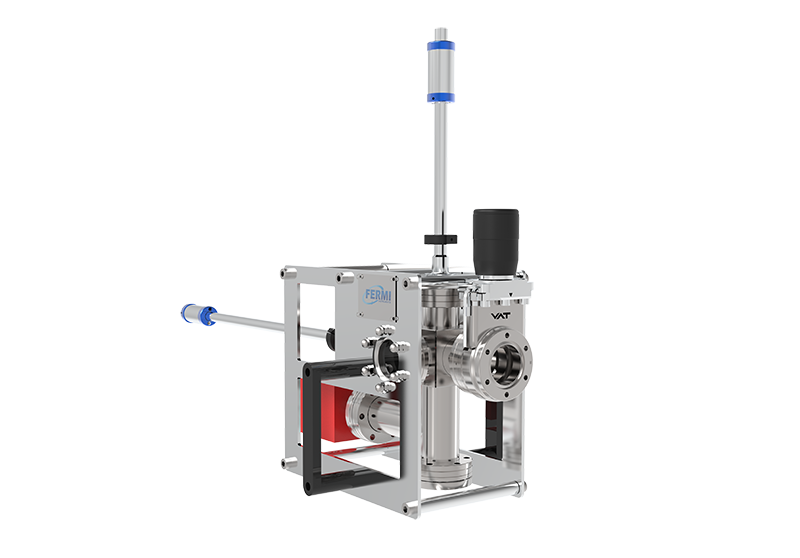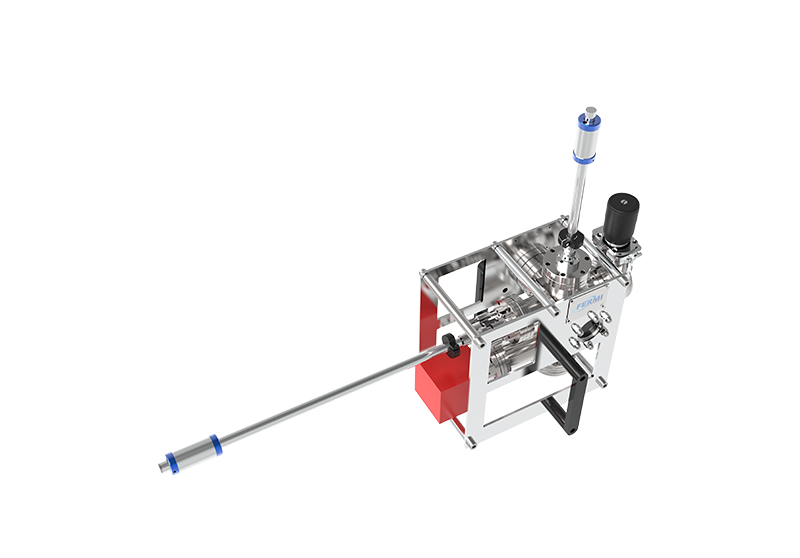 产品概述 Product Overview
Portable UHV Suitcase, an easy device to transport samples in UHV environment, has been leak tested and baked out to UHV standard before shipment, thus it is ready to use at the time of open box. The UHV suitcase adopts a very compact design so it reduces the total weight while retaining all functionalities. It connects other systems via one VAT NW40CF Manual Gate Valve and transfers sample holders by one transfer arm. With UHV compatible viewports, it is possible to monitor the samples even in the process of transport.
After installing the combination pump(Ion/NEG) that keeps the inner volume constantly in UHV environment even at the shortage of power, it is an ideal tool for carrying sensitive samples for remote instruments. Base pressure is below 5×10-10 mbar after complete bakeout.
It could be equipped with special Flightcase, portable power supply and inverter for car to transport the suitcase .
规格说明 Specification
● Chamber Material: SS 316 Standard
● Base Pressure: 5×10-10 mbar with standard configuration
● UHV Pumps: SAES NEXTorr® Z 200
● 2×DN38CF Standard Viewports
● Sample Holder Type: Flag Type Sample Holder
● Sample Holder Capacity: Standard for 3 holders

产品尺寸 Dimension Drawing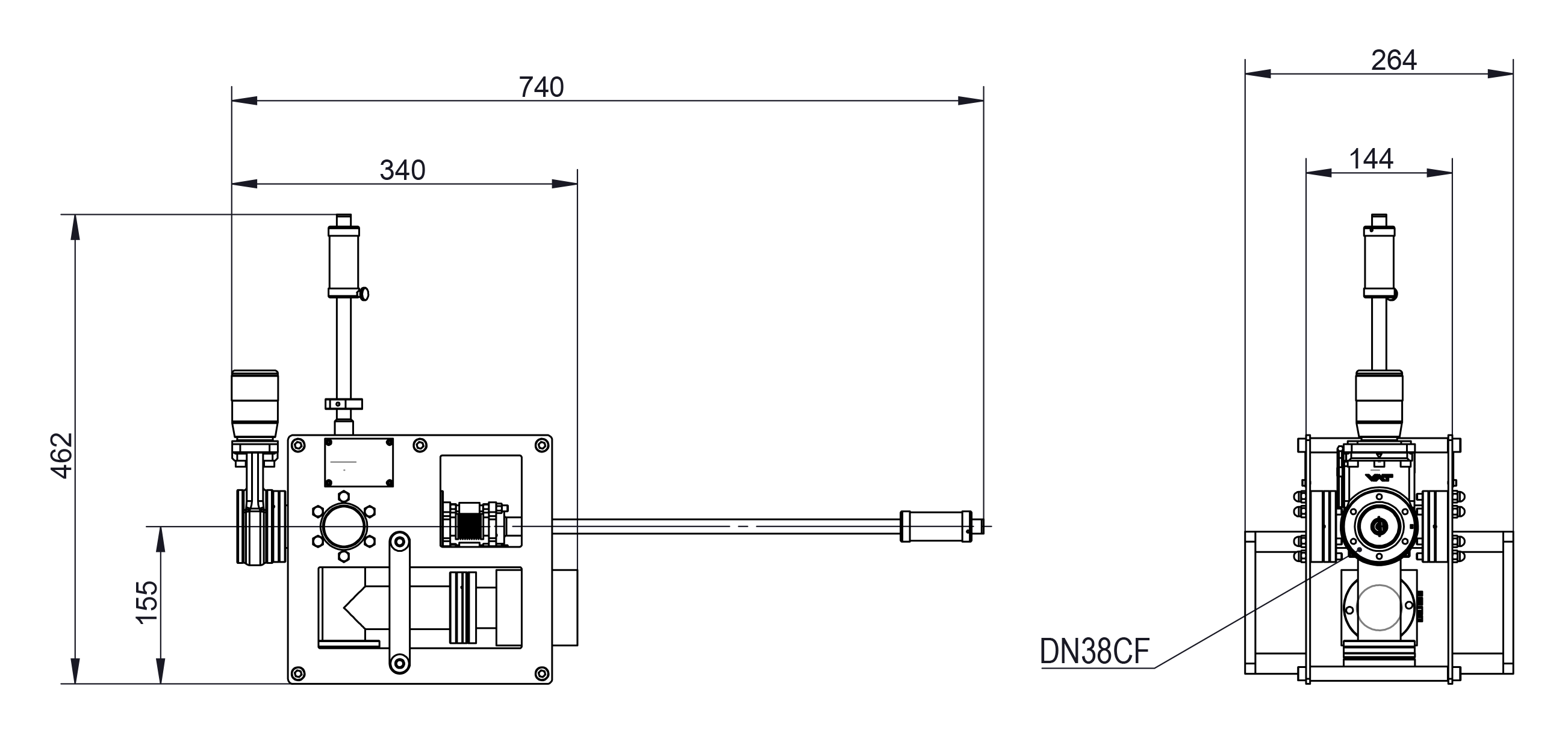 *The above is PUS-200
Related Downloads